Bokaro Steel City is known for its well-planned layout, and the City Centre Market is no exception. This prominent central business district is located in Sector 4 and is one of the most developed and planned CBDs in Jharkhand and Eastern India. The market has seen tremendous growth in recent years, more than threefold in size, making it a bustling hub of activity.
What sets the City Centre Market apart from other major markets in Indian cities is its efficient planning. With ample parking space and wide approach roads, navigating through the market is easy and convenient. The market is home to almost all major Indian banks, various shops for clothing and electronics, and the best food joints, making it a one-stop destination for all your shopping needs.
But the market is not just limited to shopping. It has also become a hub for various other services like coaching institutes, small clinics, hospitals, hotels, restaurants, and even a mall. The rapid growth of these services in the market is a testament to the demand they have in the city.
Among the hotels in the City Centre Market area, Hotel Reliance stands out as the best. Located just 7 minutes away from the market, this hotel is the perfect place to stay during your visit to Bokaro Steel City.
Hotel Reliance is widely regarded as the best hotel in Bokaro for its excellent service, state-of-the-art amenities, and comfortable rooms. The hotel's location is ideal for tourists and business travelers alike, with easy access to the city's major attractions and business centers.
The hotel boasts 50 well-appointed rooms, ranging from deluxe rooms to suites, all designed to provide a comfortable and memorable stay. Each room is equipped with modern amenities like air conditioning, flat-screen TV, Wi-Fi, and a minibar. The hotel also has a 24-hour front desk, room service, and laundry facilities to cater to all your needs.
Hotel Reliance also has a multi-cuisine restaurant that serves delicious Indian and international cuisine. The restaurant's ambiance is warm and inviting, making it the perfect place to relax and unwind after a long day of exploring the city.
In addition to its excellent accommodation and dining facilities, Hotel Reliance also offers state-of-the-art conference and banquet facilities. The hotel has two well-equipped conference halls that can accommodate up to 100 guests, making it the perfect venue for business meetings and conferences. The hotel's banquet hall can host up to 250 guests, making it the perfect place for weddings, receptions, and other social events.
Staying at Hotel Reliance will not only give you a comfortable and pleasant stay, but it will also give you easy access to the City Centre Market and all its attractions. The market's convenient location and efficient planning make it a popular destination for both tourists and locals alike.
The City Centre Market has a wide variety of shops, ranging from clothing stores to electronics shops, making it the perfect place for shopping enthusiasts. The market is also home to some of the best food joints in the city, offering a wide variety of cuisines to suit every taste bud.
In addition to shopping and dining, the market also has various entertainment options, like a multiplex cinema, making it the perfect place to spend a fun-filled day with family and friends.
If you're looking to explore beyond the City Centre Market, Bokaro Steel City has many other attractions worth visiting. The city is home to the Bokaro Steel Plant, one of the largest steel mills in Asia, which offers guided tours of the plant. The Jawaharlal Nehru Biological Park is also a popular tourist destination, with its diverse range of flora and fauna.
In conclusion, Bokaro Steel City's City Centre Market is a well-planned and bustling hub of activity, with something for everyone. To make a reservation or inquire further, please contact us at +91 9262997777 or visit our website. We eagerly await the opportunity to welcome you to Hotel Reliance, your ideal choice for accommodation in Bokaro Steel City.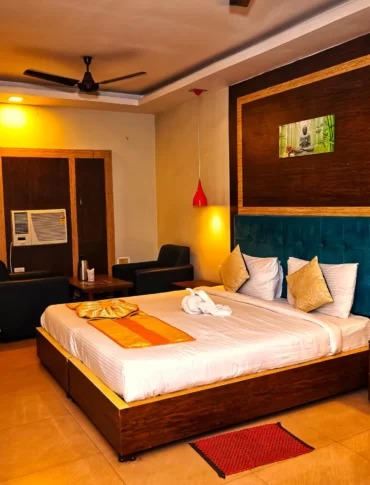 Exclusive Taxes ₹2,000.00 / night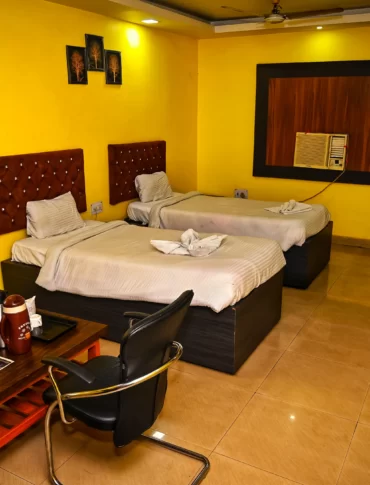 Exclusive Taxes ₹1,800.00 / night