Welcome to Bokaro Steel City, a bustling metropolis known for its industrial prowess and vibrant culture. Whether you're visiting for medical purposes or exploring the city's attractions, Hotel Reliance offers a haven of comfort and convenience near the renowned Bokaro General Hospital. With our commitment to exceptional service, modern amenities, and prime location, we strive to make your stay in Bokaro Steel City a memorable and pleasant experience.
Bokaro General Hospital: A Trusted Healthcare Institution
Situated in Bokaro Sector 4 near Ambedkar Chowk, Bokaro General Hospital stands as a pillar of quality healthcare in the region. Equipped with state-of-the-art facilities and a dedicated team of medical professionals, the hospital provides a comprehensive range of medical services. Patients can expect a seamless experience with separate waiting and consultation areas, ensuring comfort and convenience during their visits. Operating 24/7, Bokaro General Hospital offers round-the-clock healthcare access to cater to patients' needs at any hour. Its strategic location near major transportation routes ensures easy accessibility for residents and visitors alike.
Hotel Reliance: Your Gateway to Comfort and Convenience
Located in close proximity to Bokaro General Hospital, Hotel Reliance welcomes guests with warm hospitality and a range of amenities designed to enhance their stay. As one of the best hotels in Bokaro Steel City, we take pride in delivering exceptional service and creating a relaxing environment for our guests.
Unparalleled Comfort and Amenities
At Hotel Reliance, we understand the importance of a comfortable stay. Our spacious and well-appointed rooms offer a peaceful retreat after a day of medical appointments or exploring the city. Each room is tastefully decorated and equipped with modern amenities, including air conditioning, flat-screen TVs, complimentary Wi-Fi, and comfortable bedding. We strive to ensure that your stay with us is nothing short of enjoyable and rejuvenating.
Proximity to Bokaro General Hospital
For guests seeking accommodation near Bokaro General Hospital, Hotel Reliance offers unrivaled convenience. Located just a short 7-minute drive away, our hotel provides a sanctuary where you can unwind and focus on your health or support your loved ones during their medical journey. Say goodbye to long commutes and embrace the proximity of our hotel, allowing you to allocate more time for rest and recovery.
Explore the Vibrant Bokaro Steel City
Beyond the hospital, Bokaro Steel City offers a plethora of attractions and experiences waiting to be explored. Discover the serenity of the Parasnath Hills, where nature's beauty unfolds at its best. Marvel at the architectural wonders of the Bokaro Steel Plant, a testament to the city's industrial significance. Immerse yourself in the local culture by exploring vibrant markets, savoring delicious cuisine, and engaging in recreational activities. Our knowledgeable staff is always available to provide insider tips and recommendations, ensuring that you make the most of your time in Bokaro Steel City.
Impeccable Service and Personalized Care
At Hotel Reliance, we strive to exceed your expectations with impeccable service and personalized care. Our friendly and attentive staff is dedicated to ensuring your comfort and satisfaction throughout your stay. From arranging transportation to providing local insights and recommendations, we are committed to making your experience truly memorable.
Book Your Stay at Hotel Reliance
Embark on a delightful journey of comfort and convenience by choosing Hotel Reliance as your accommodation in Bokaro Steel City. With our prime location near Bokaro General Hospital, luxurious amenities, and exceptional service, we guarantee a stay that surpasses your expectations. To make a reservation or inquire further, please contact us at +91 9262997777 or visit our website. We eagerly await the opportunity to welcome you to Hotel Reliance, your ideal choice for accommodation in Bokaro Steel City.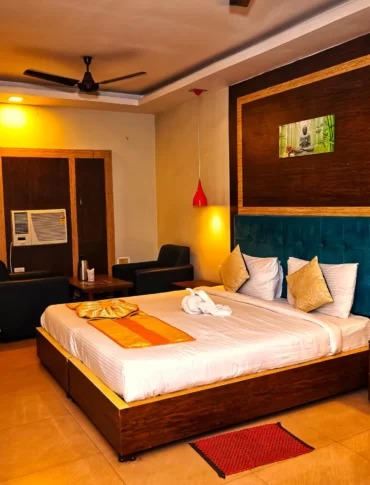 Exclusive Taxes ₹2,000.00 / night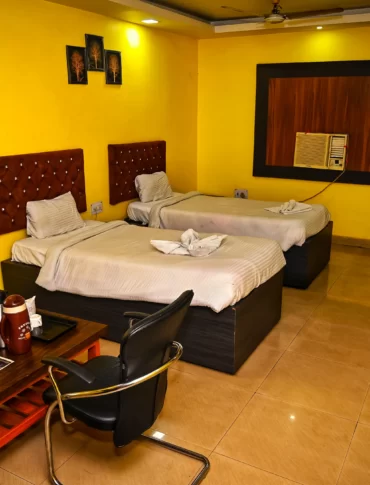 Exclusive Taxes ₹1,800.00 / night